Patience is something you admire in the driver behind you, but not in the one ahead. - Bill McGlashen
Mastercard, Visa, American Express
Big Momma Undies
Is there a skinny Minnie in your life who is constantly complaining about how huge she is? Give her a little perspective, or just shut her up, with a pair of mammoth-sized Big Momma Undies.
These gargantuan undergarments are sure to quiet even the biggest pain in the...rear, or at least make her bust a gut laughing. Big Momma Undies are so hilariously gigantic, their black, lace-trimmed waist will fit a size 98 to 100 keister! This sexy, red polyester pair of unmentionables is a gag gift that everyone will be talking about for a very long time.
Video of the Big Momma Undies:
Show the world you love the curves of a bigger woman with the world's largest pair of panties. This is the perfect gift for the chubby chaser or the Lothario who prefers women who have a little junk in the trunk. Play the Big Mamma Undies joke on your wife by leaving a pair of these underwear in the house and she'll think you're up to no good with She-Hulk. Take this huge pair of underwear to your next rock concert and give the artist a thrill after throwing these on the stage. Just don't give them to your mother-in-law, odds are they will actually fit.
You can see how big these panties are, so now you know why they have the nick name Big Momma Undies. These undies are 100% polyester, size around 98-100.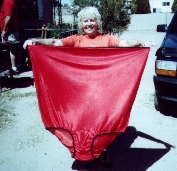 Each pair of the oversized panties have a black lace trim, adding spice to the item. The world�s largest panties will fit the widest of the rumps.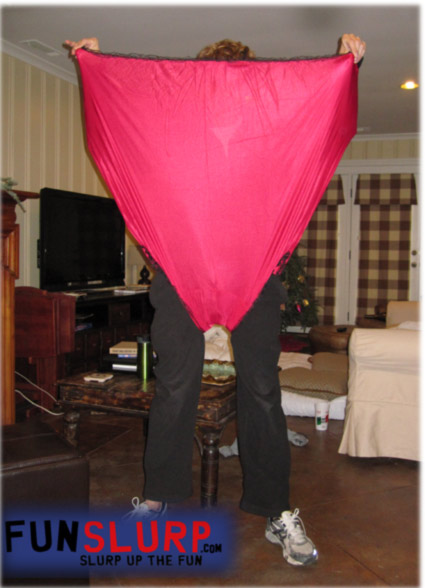 Many different ways you can use the underwear to get a rise out of anyone� Hang them on the clothes line, wear them as a costume, put them in your friend�s wife�s underwear drawer, and the list continues�Watch the reactions of your friends or neighbors!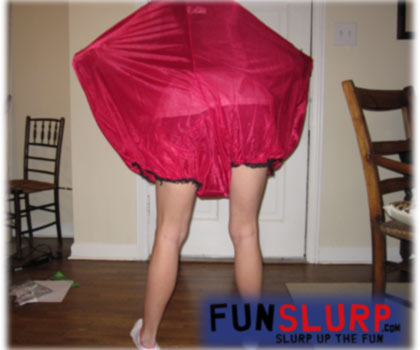 Get your pair of the worlds largest panties today. These big momma undies are an absolute riot! These panties are absolutely huge and make the perfect gag gift, or joke!
We think you will love these products...
Reviews
Big Momma Undies

by Cindy Fun On 07/30/2011
The big momma underware is by far the best gift I have ever purchased. What a unique gift, I mean who knew these even existed. I gave these giant panties to my future sister in law who weighs about 100 pounds and it made a great joke. Everyone wanted a pair to take to their next party. The panties are even bigger than they look in the pictures, they are huge!